The bassett Broghers are graduates of the San Francisco Conservatory. Their guitar carreers started with lots of good Rock 'n Roll. They still create and arrange music for classical guitar with strong metal influence. They commissioned 2 guitars, #117 and #118 Cocobolo/Cedar doubletops.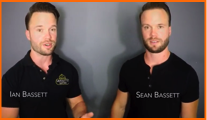 A video they made for me. I did not request this-they did it on their own and I am eternally grateful.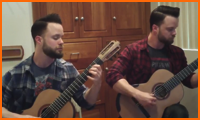 The day they picked up their guitars. First time touching them.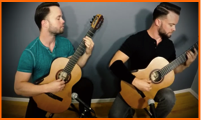 Sean and Ian play Cavatina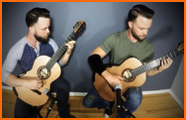 Their own interesting arrangement of "Lovesong": The Cure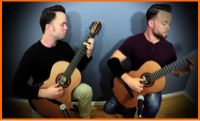 They play Polonaise Concertante: Giuliani